1
« Last post by VinDSL on Today at 05:47:11 pm »
The 32-bit Dell Dimension 3000 was built for comfort! I liked listening to the hum of the machine, and I liked its monitor a lot too.
Yes, it whirs right along, literally. It's a very comforting sound, for sure.
The monitor is a Dell UltraSharp U2412M 16:10 wide-screen (1920x1200x24).
And, after some haxoring, the OEM CD-ROM & Floppy (and Zune player) are working on PM10.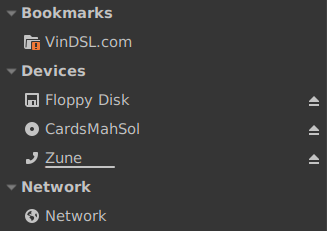 But, wait! While I was replying to your post (above) it got me thinking about a vexing problem I've been experiencing with the proprietary nVidia drivers; which I haven't run in years.
Because of you, I now have the Dell monitor booting up in full 'UXGA Wide' mode. It was driving me crazy.
Thanks, Perk!!! It provides a LOT more room for my Conky script...